KURORO 2.0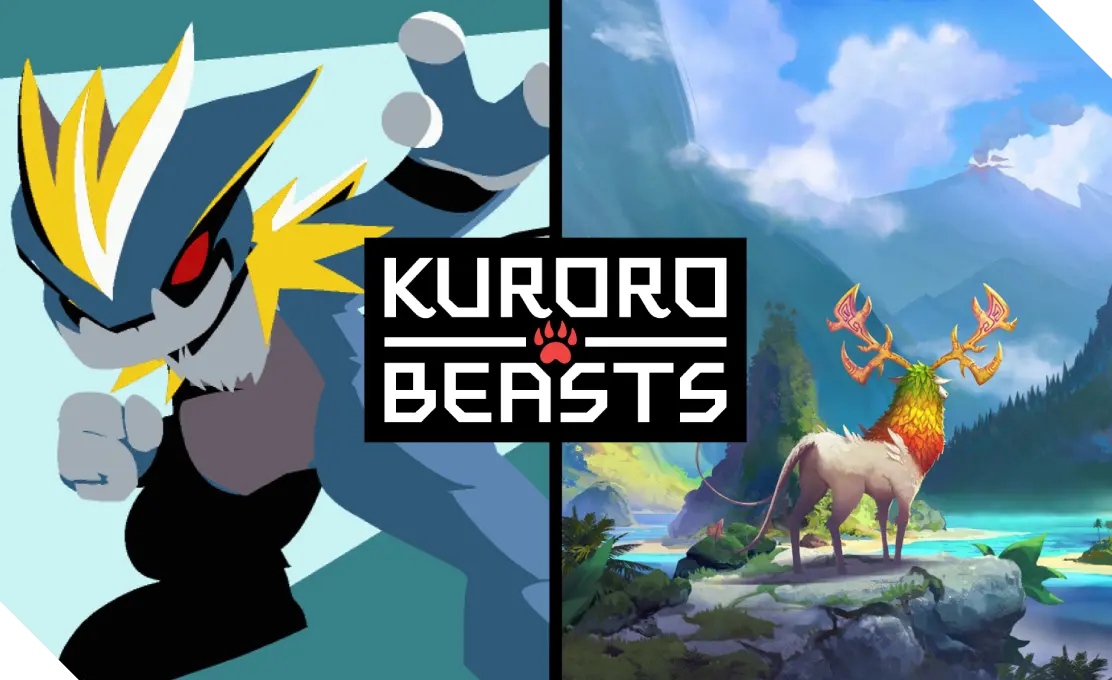 Our team has been working hard for the past couple of months with one big goal in mind; setting a renewed and more ambitious path for Kuroro. Here, we tell you all about it.
Kuroro has had a successful first 9 months of incubation. We have come a long way since we started working on the project in late 2021 as just 2 people.
Over the course of 2022 we have managed to raise over $3M USD in sales, and formed a team of 27 (and growing) passionate industry professionals working to bring this Beast to life.
With already a functional game in Alpha that our community has been enjoying, the team has been working hard for the past couple of months with one big goal in mind; setting a renewed and more ambitious path for Kuroro.
Our new website at
kuroro.com
reflects this new vision.
Kuroro's plan is to be the number one Triple-I web3 gaming studio in the world. To develop innovative games people love, and to build an ecosystem that will stand the test of time. To accomplish that, we had to take a hard look into the mirror and re assess what we were doing to make sure we are setting ourselves up for success.
Some of the goals we aim to hit to accomplish these ambitions are:
- Reaching a massive audience
- Building a sustainable future for Kuroro as a brand and gaming studio
- Align incentives with our community; empower it and, consider the long term economic relevance of a few special assets in our ecosystem
If you have been following closely, you may have noticed that we have been hiring aggressively.
In the last month we have on boarded 3 Game Designers, 2 more Artists, and 2 new folks to our Marketing and Community department, bringing our total head count close to 30 people.
These strategic hires are part of the internal redistribution we have gone through, forming specialized teams around our different games, speeding up our development process.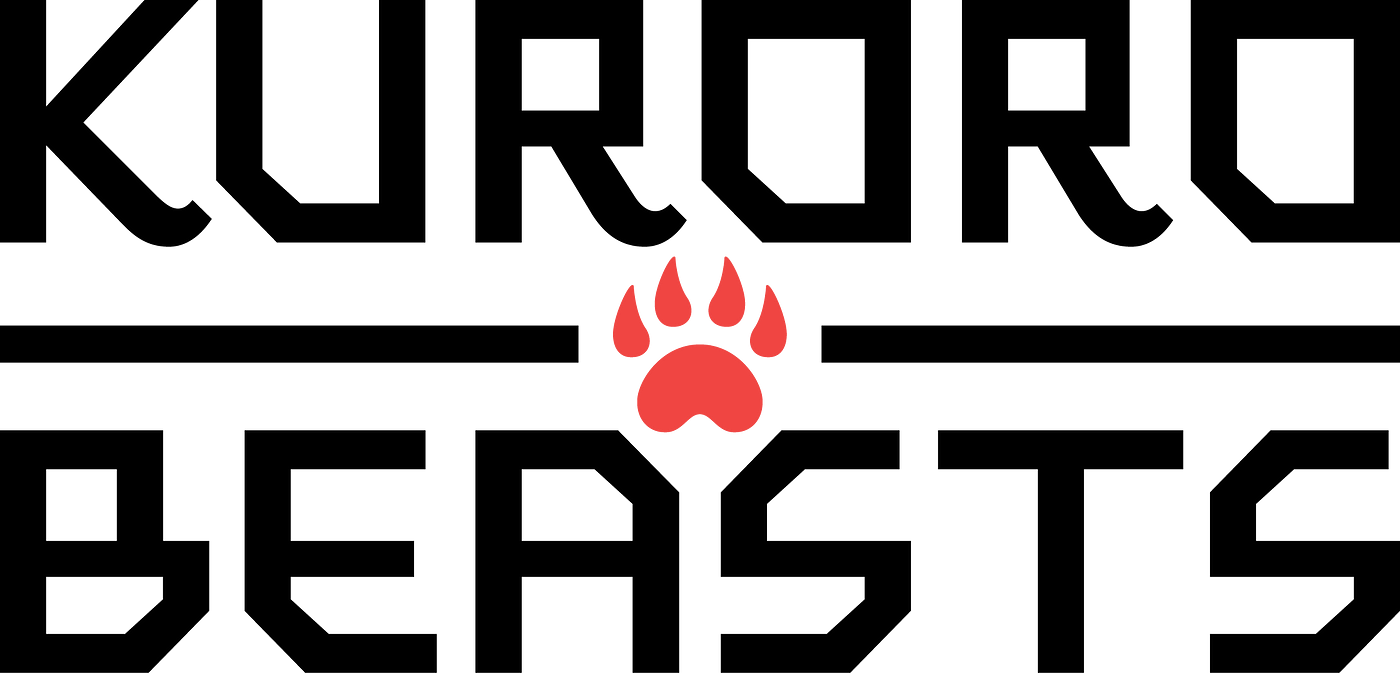 Kuroro is more than a game. Kuroro is a gaming studio and brand which hosts multiple games under its ecosystem, where the common denominators are the Beasts and the Lore.
This change, that might seem simple, will allow us to appeal to a broader audience, where anyone can find their niche.
With this horizontal expansion, we aim to incentivize players to stay for a long time within our community and instill more relevance into our core pieces.
We currently have two games in development; Beast Brawl and, Kuroro Wilds: Call of the Islands.

Beast Brawl is a Web first turn-based beast battler (think all the fun from Pokemon fights minus the grind).
Kuroro
Beast battles
have been open to our holders since April, they include a complete team builder and matchmaking system.
Designed from scratch by 3 Pokemon VGC competitive players and coaches, including one world champion, Beast battles are a new twist on an old concept, including improvements that a big corporation can not take the risk to make.
We have had a lot of fun running community tournaments and have collected good feedback and data on the game. Now, we are turning the beast battles into a stand alone product with Beast Brawl. More infrastructure is constantly being built around the battles to produce a deeper gameplay, with progression, ranks, leaderboard, and other fun integrations.
There will be more info coming with Beast Brawl's own website launching in the coming weeks. Don't miss out on the chance to pre-register for the
FREE Beast Brawl Open Alpha
coming in Q4, go click that register button on our
new website
!
Kuroro Wilds: Call of the Islands
Kuroro Wilds is a creature collecting MMO.
In this mobile-first experience you will be able to play with your friends to unveil the secrets of the Kuroro Islands archipelago, the Ancients, and their disappearance, all while collecting and customizing your team of beasts and developing the story on your own terms.
Pre-registration for Q1 2023 Open Alpha coming soon.
To catch the latest news first on Kuroro Wilds: COTI, click those "Stay Informed" buttons on our main website!
Being a "Triple-I" studio gives us the startup advantage of being able to innovate with new concepts and iterate on them, versus AAA games that have humongous budgets and need to book a safe win.
We plan to take advantage of that.
Do you like PvP skill based games?
I'd like to present Beast Brawl to you
Our collections and holders
All available within the same ecosystem and with the ability to bring some of your progress into the different games.
What about the community?
We are nothing without our community, and we are taking you guys along for the ride. Be in the look out for a couple of new articles talking about our NFT schema restructure and a lot of new surprises, I think you will like them.
There are a lot of new things coming to Kuroro, in the upcoming weeks you can expect:
New Beast Brawl website and article
Beast Brawl Open Alpha Launch- Interviews with the team- $KURO distribution and utilities- Consolidated WhitePaper
Kuroro Wilds website and article- New NFT structure- Secret Partnership
Season 1 Legendary Beasts reveal
Surprises to our collection holders
Everything that is coming is meant to be aligned with the 3 goals that we mentioned at the beginning of this article.
Join the community and be part of this journey, trainers!
NEXT ARTICLE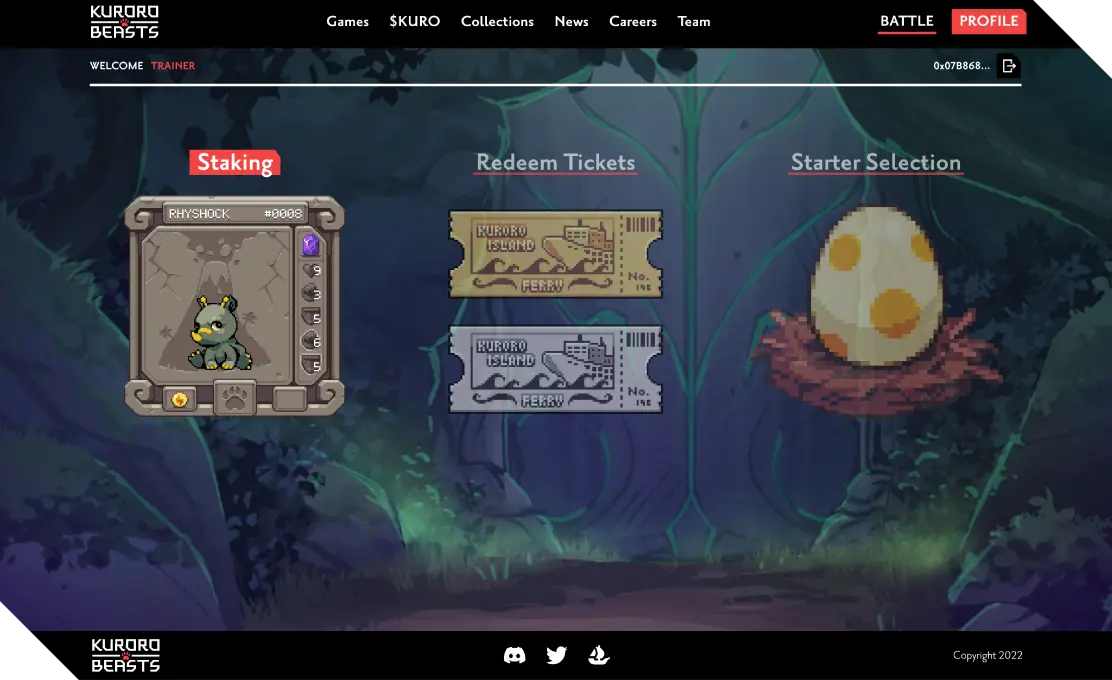 Our Collections
Join us for a dive into Kuroro Beasts collections