Our Collections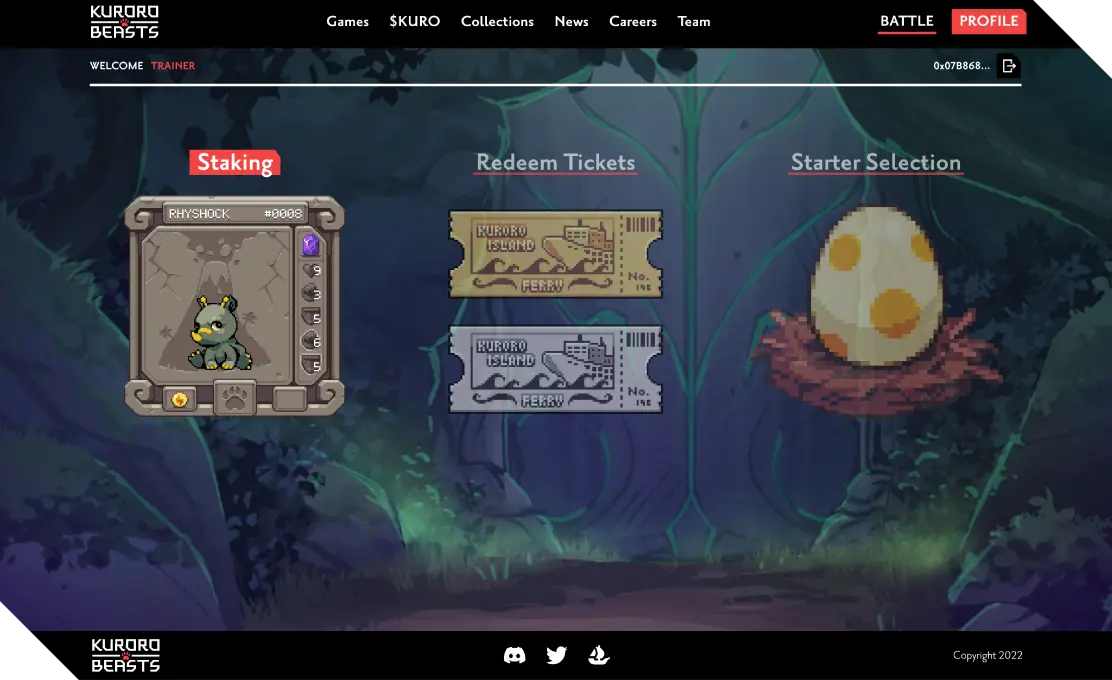 Join us for a dive into Kuroro Beasts collections. We will go over what you can currently do with them and whats coming in the near future.
STATE OF THE NFT
Currently the Kuroro Beasts collections are composed of:
4164 Origin Beasts
909 Starter Beasts
1324 Silver Tickets remaining (redeem for Origins)
186 Golden Tickets remaining (redeem for Origins + added rewards)
891 Golden Badges
As of today, 56.6% of all the Beasts are staked (2874/5055).
CURRENT USE CASES IN KURORO.COM
Our collections have the following use cases in the new website :
GOING FORWARD
Some exciting interactions for our collections are coming in this next stage, with our games launching:
$KURO token airdrop
Beast Brawl Launch Q4
Kuroro Wilds Open Alpha Q1 2023
Starters uniqueness and playability
Origins and their cross-game utilities
We will soon share some other exciting surprises planned for our holders that include some restructuring around our NFT schema as well 👀.
Now that you know what you can do with them, let's dive deeper into what each of these collections are.
ORIGIN BEASTS
You can obtain Origins by redeeming any Ferry Tickets that you own in the "Connect" section of our website.
Origins are currently our highest level collection, and their holders have access to all the benefits within Kuroro's ecosystem:
BENEFITS:
Private channel in our Discord
Earlier access to the games and sneak peeks
Ability to use them in your teams in Beast Brawl
FREE $KURO allocation and airdrop (our to-be-launched ecosystem token)
Staking them in the "Connect" section of our website to increase your $KURO allocation by up to 2x, depending on how long they've been staked
Access to special mechanics and benefits within Kuroro Beasts games
We will share more details on Reproduction and other mechanics for Origins in a future announcement, plus some exciting surprises coming to their holders!
STARTERS
Starters are part of the Scions collection, meaning they are Beasts that lack the ability to reproduce. But, that doesn't make them any less special.
Starters are special edition Beasts, with particular characteristics, that are only available for a limited amount of time, never to be obtainable again.
Because Starters can not be reproduced, their rarity will be sustained, and should potentially increase over time.
UNIQUENESS
As you can see in the Kuropedia , our Beasts compendium, Argos, Koji, and Torudo all have the ability to merge with 4 different elements, creating unique combinations for their evolutions.
In Kuroro Wilds: Call of the Islands, you will be able to play with your Starter and select which element you want to evolve it into when the time comes, and in Beast Brawl, you will have the option to pick which version of your Starter you want to have in your team!
SELECT YOUR STARTER
When you get a Starter Egg via either redeeming a Ferry Ticket or purchasing them in the secondary market, you can select which starter you want your egg to hatch into on our Starter Select Page .
FERRY TICKETS
Kuroro Ferry Tickets are your entry into owning a piece of Kuroro's ecosystem.
SPIN THE WHEEL
Ferry Tickets have a fun gambling aspect to them. When you redeem a Ticket you can get any of the 33 different Origin Beast species which are distributed in 3 different rarities tiers, Core, Rare, and Epic, and you also roll the dice with Genetic Values and backgrounds, all which have influence in the games.
This article details the specific rewards you can obtain when redeeming both Silver and Golden Ferry Tickets.
LONG STORY SHORT:
Silver Tickets grant you a guaranteed Origin Beast, plus the chance to obtain a Starter Beast and a Golden Badge
Golden Tickets grant you a guaranteed Origin Beast, Starter, and Golden Badge, plus a 10% (increased from a normal 1%) chance for your Beasts to be "Lucky" in the rolls for them
GOLDEN BADGE
The first Badge in the collection. Golden Badges serve as a token of appreciation to our earliest supporters and they prove you are a real OG.
There are a few extra benefits to them, and they might have more utility down the road:
Same base $KURO allocation as a Beast (but can't be staked)
Access to alpha calls and special giveaways
Special rarity details in upcoming collections
$KURO TOKEN
We can't talk about our universe collections without mentioning our ecosystem token: $KURO.
We are taking the steps to plan our economy adequately around the structure that corresponds to the new vision for Kuroro, and are taking advice to make sure $KURO is set up for success.
It is safe to say that $KURO will be a central component of our ecosystem, and it is an asset that we are planning will have sustained economic relevance and rewards over the lifetime of our project.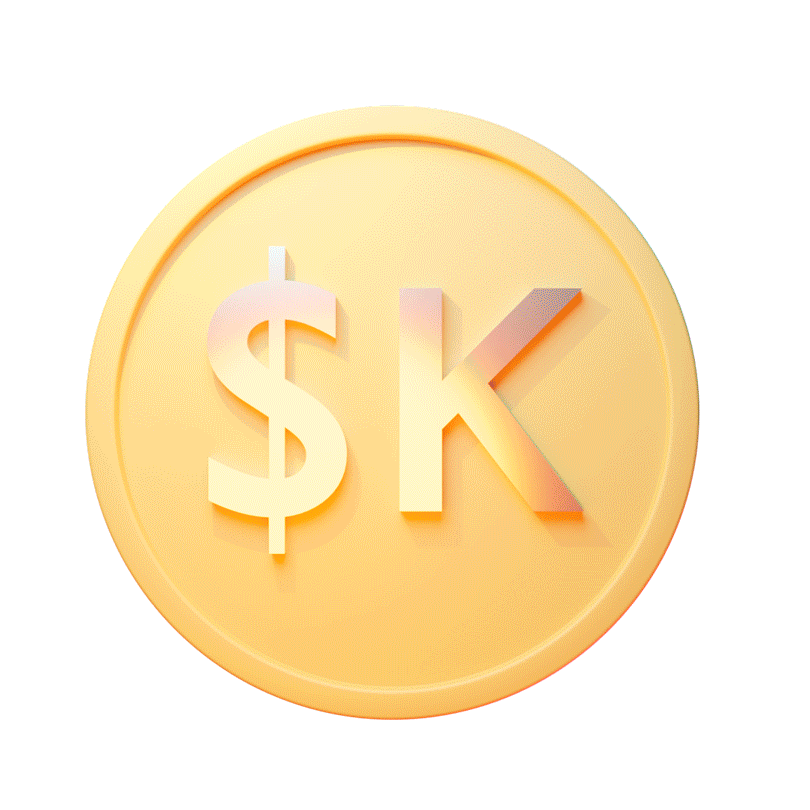 Doesn't it look beautiful ? 😍
As mentioned above, Origin Beast, Starters, and Golden Badge holders will all take part in the community $KURO allocation when the airdrop is done.
THE VISION GOING FORWARD
We realize there is a lot of information to digest around our collections, and this is not the full extent of them either.
One thing we can anticipate is that we will be putting out new ones going forward, and moving some of the existing ones around as well.
All of this will be done with the objectives of:
Benefiting our current holders
On boarding new believers to the Kuroro ecosystem
It is a tough balance. To achieve this, we need to be laser focused on growing the number of Kuroro supporters and players.
The vision with Kuroro is to create an ecosystem of games that will on board millions onto web3 and create a lasting impact on players lives.
To reach out to millions, there will be also be other in-game collections and assets that will be either seasonal, free to obtain for people willing to invest their time or purchased in apps.
The proposition is that, as our brand and ecosystem grows, so will the value of our core assets which are planned to have sustained economic relevance in the Kuroro ecosystem.
That is the only way we will win together.
Join us on this journey, trainers.
NEXT ARTICLE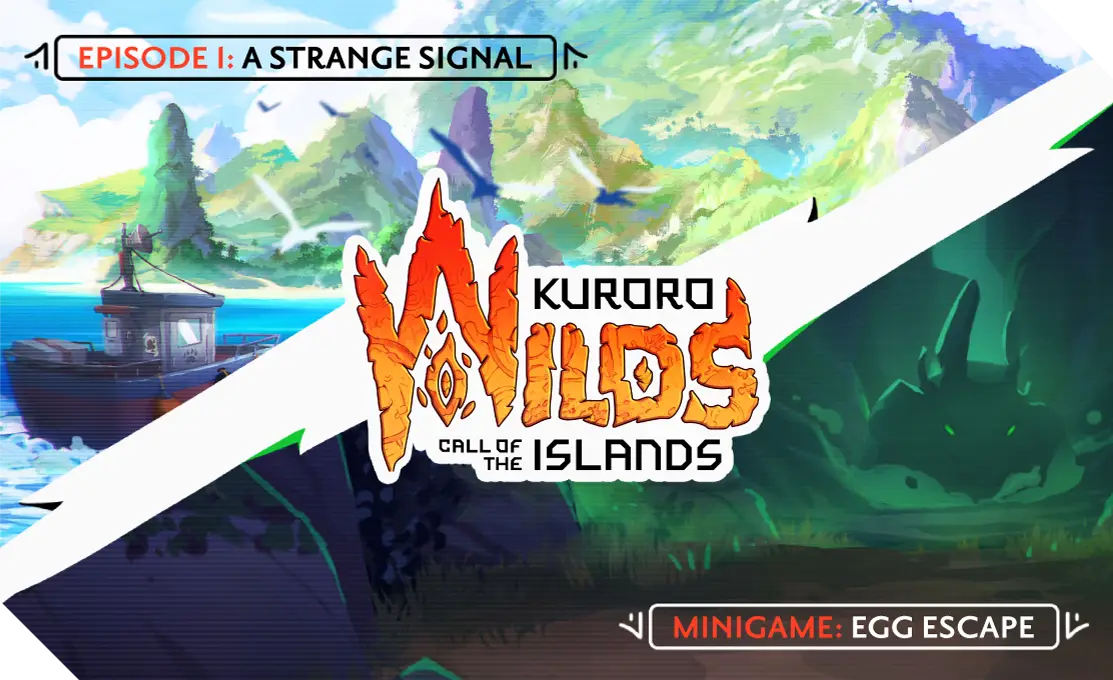 Kuroro Wilds First Releases
Enjoy the release of our first playable content for the upcoming Kuroro Wilds RPG!